PROGRAMS CURRENTLY ON AIR
Program list currently being broadcasted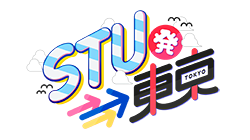 STU発→東京


Appearance
Atsushi Tamura( "London Boots Ichi-go Ni-go")
STU48 (Setouchi48)
Broadcast date & time
BS Fuji Thursday Labo
23:30~23:55(occasional broadcasting)
This TV program is variety program where STU48 (Setouchi48) learns about Tokyo's culture and fashion to introduce the various cultures and trends in Tokyo and to spread the charm of Setouchi nationwide. STU48 (Setouchi48) who is Japanese idol group based on Setouchi Region and this group to have a shipboard theater. STU48 members visit various locations in Tokyo under the guidance of a great senior from Setouchi, Atsushi Tamura, to learn about Tokyo's culture and fashion.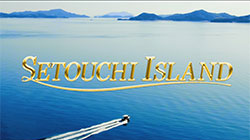 SETOUCHI ISLAND


Appearance
STU48 (Setouchi48)

Broadcast date & time
BS Fuji Every Monday
22:55~23:00
STU48 (Setouchi48) who is Japanese idol group active mainly in Setouchi, delivers the charm of Setouchi with beautiful images to the whole country. The place called "SETOUCHI" created by beautiful seas and islands is one of the most beautiful sights on earth.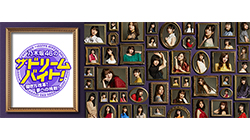 The Dream Part-Time Job of Nogizaka 46!~Work Style Reform!Challenge to a dream!~
Appearance
Nogizaka 46
Tutorial
Minako Nakano
Broadcast date & time
Every Tuesday
23: 30 ~ 23: 40

People with enthusiasm for dazing occupations work of longing professionals work experience! An intimate document TV program that delivers the unknown back side, the severity of reality, and inspiring experiences! !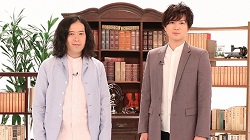 Typewriters ~The world of writers~
| | |
| --- | --- |
| Appearance | Naoki Matayoshi (Piece) / Kato Shigeaki (NEWS) |
| Broadcast date & time | Fuji TV April, July, October, January・broadcastBS Fuji (monthly broadcast) |
Matayoshi and Kato who both have novels and have a face as a writer, invite young award-winning artists, and explore the unknown faces and the backside of writing.
A variety show for writers by writers for writers for the first time in history.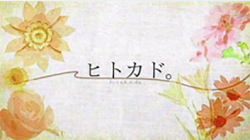 HITOKADO.
| | |
| --- | --- |
| Appearance | Yaeko Takemura (pianist) |
| Broadcast date & time | BS Fuji occasional broadcasting |
"HITOKADO" is exceptionally good.
In this programme, we have "HITOKADO" woman as a guest, and talk about women's lives such as "how to live, setbacks, important dreams."

TEL:03-6426-5180 FAX:03-5562-3388
If you have any inquiries, please feel free to contact by phone, email, or fax.